In the 2016 Grand Bargain, the Federal Foreign Office, together with a large number of other donors and humanitarian organisations, committed to making humanitarian action "as local as possible". This agenda has been implemented through various efforts so far, but there is still a need for action to make partnerships between (international and local) humanitarian actors and donors more participatory. For example, the "Intermediary Caucus" of the Grand Bargain 2.0 developed target agreements for the planning and implementation of humanitarian projects that are intended to facilitate "equal partnerships" between the humanitarian actors involved. However, the recent CHA research paper by Darina Pellowska highlights the limitations of such improvements. She suggests a more fundamental rethinking of management models underlying humanitarian projects. Compared to traditional methods, agile management, for example, offers better conditions for integrating different actors into operational project management.
CHA and the Federal Foreign Office invite to a workshop to discuss to what extent agile instruments can be better integrated into humanitarian project management. In addition to a presentation of the results of the research paper, we will explore the questions:
What does agile management mean?
Where is agile management already applied (in parts)? What works well? What are pitfalls?
Where can agile components be used more often? Where is traditional project cycle management needed?
Is the expansion and testing of agile management methods in AA-funded humanitarian projects conceivable? If so, under what conditions? Which humanitarian contexts would be particularly suitable?
Objectives of the workshop
Exchange views on the possibilities and limitations of participatory partnerships in humanitarian projects of the participating NGOs
Question the management practices currently used in day-to-day humanitarian project management
Identify possible applications of more agile tools in concrete contexts
Participation is only possible upon invitation by the Federal Foreign Office.
Related posts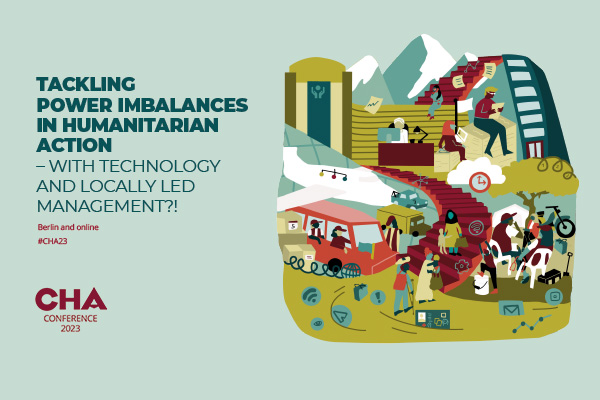 CHA Conference 2023: Tackling power imbalances in humanitarian action
23.05.2023 00:00 - 23:59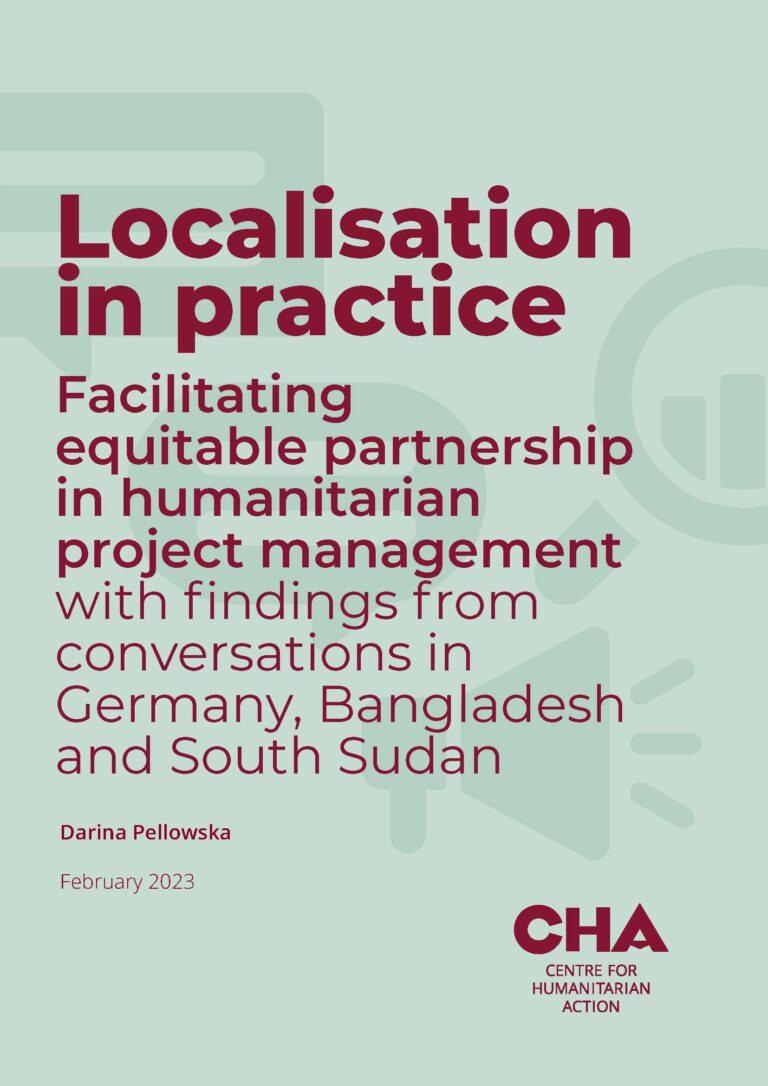 Localisation in Practice
28.02.2023