Knowledge To Go: Publications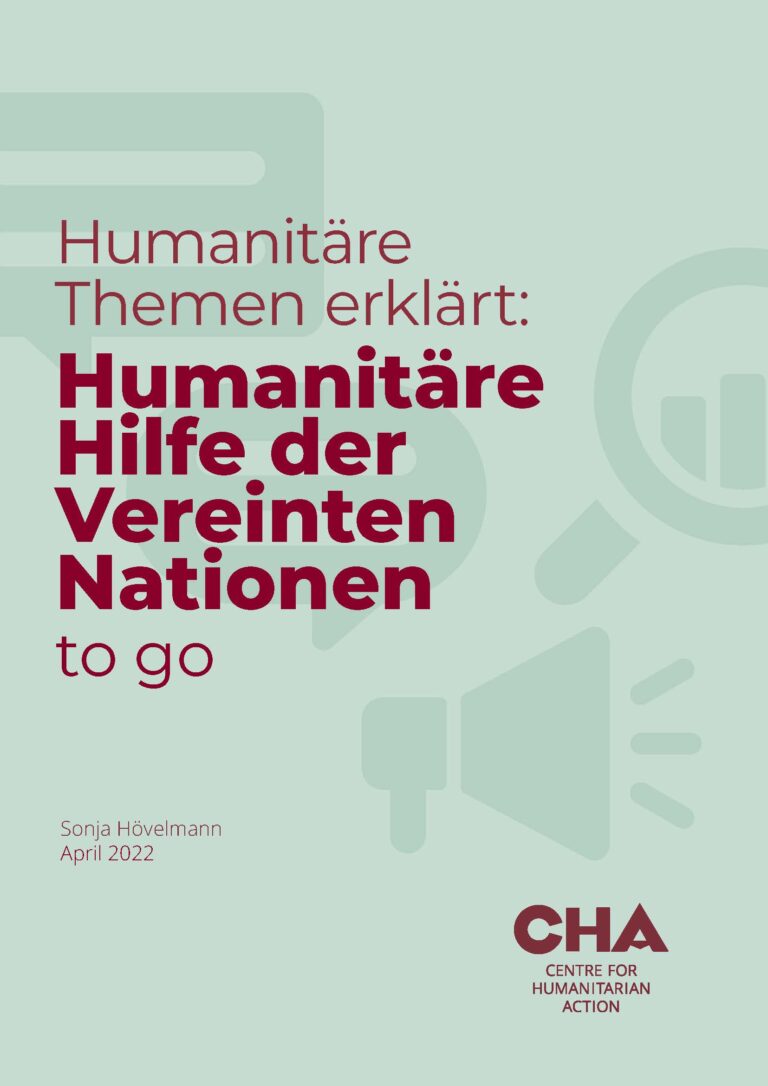 Humanitarian Action of the United Nations - to go
06.05.2022
Humanitarian assistance is a core task of the United Nations. In this To Go paper, Sonja Hövelmann explains UN actors, their tasks, funding and challenges. [German]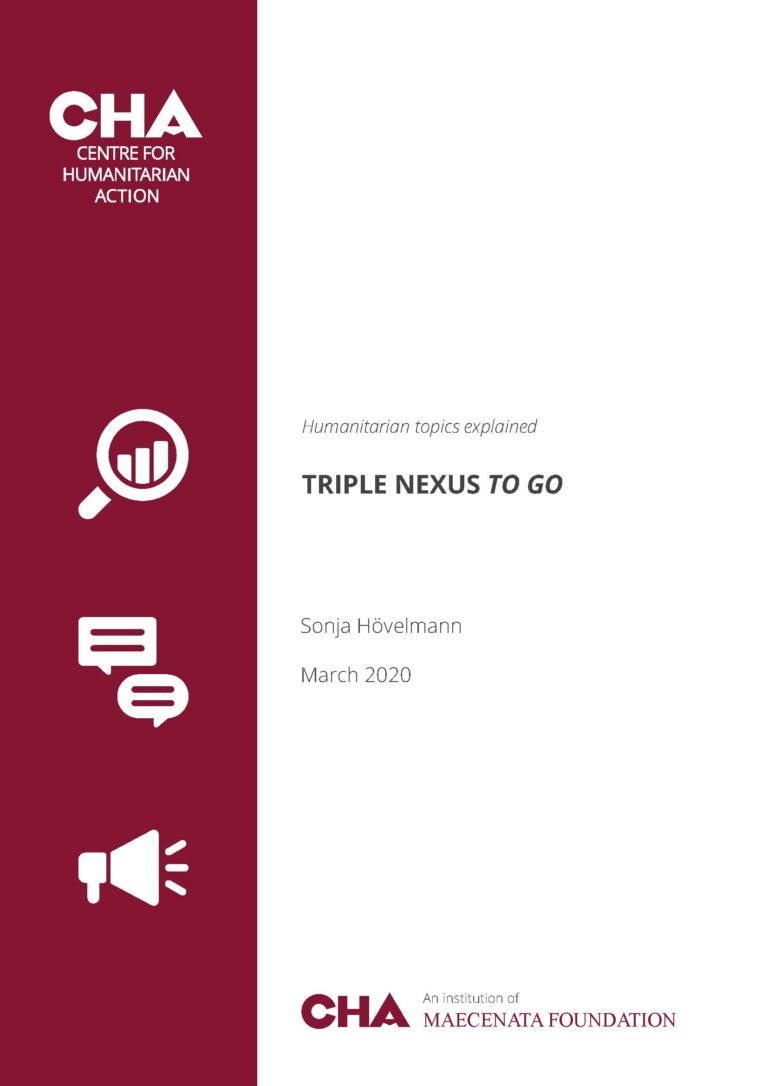 TRIPLE NEXUS to go
30.03.2020
In CHA's new publication series "... to go", complex topics of humanitarian assistance are explained briefly and easily understandable. In this first issue, the much-discussed and at the same time often vague, undefined Triple Nexus is to be unravelled.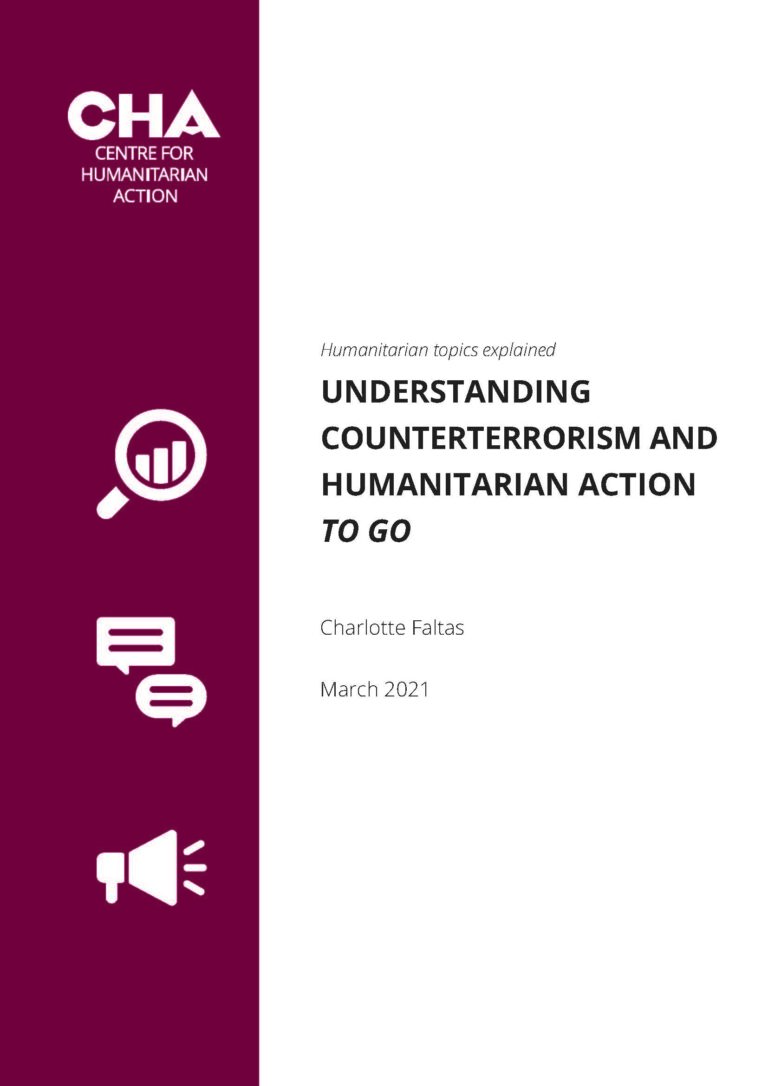 Understanding counterterrorism and humanitarian action TO GO
14.04.2021
Since 9/11, sanctions and so-called counter-terrorism measures have increased. This also makes the work of humanitarian aid workers more difficult. Former CHA intern Charlotte Faltas explains what counter-terrorism measures are all about and how they collide with humanitarian action in a new paper in the publication series "Humanitarian topics explained ... to go".
Knowledge To Go: Videos
Knowledge To Go: Offers for universities
Offers for universities
Knowledge To Go: Takeaways
Too many browser tabs open, too little time for deep reading? We have a solution!
Humanitarian Takeaways is a collection of selected and summarised materials on a specific humanitarian topic. e.g. German humanitarian policy and strategy, digitalisation of humanitarian action, localisation, climate change & humanitarian action, antiracism and decolonisation, the Humanitarian-Development-Peace Nexus, and gender equality in humanitarian action. Sign up, and approx. every 6 weeks Takeaways will land in your inbox!
Knowledge To Go: Link collection