As a follow-up to the Berlin Thought Leadership Lab, the event organised by the Global Executive Leadership Initiative (GELI) and the Centre for Humanitarian Action (CHA) for an exchange for German leaders in humanitarian aid, GELI has published the podcast series The Leadership Lab.
Through the eyes of six leaders, researchers and practitioners, the podcast looks at emerging leadership challenges & opportunities within the humanitarian and development sector based on field-driven research conducted over the last few months.
Darina Pellowska, researcher at CHA and leader of the research project "Identifying and overcoming localisation barriers in project management and risk transfer" highlights the aspect of localisation in the third episode of the podcast "Leading Through Localisation".
The podcast is available on Spotify, Apple podcasts, and Google podcasts
Episode 1: Kate Gilmore, Leading with courage
Episode 2: John Mitchell, Leading through learning
Episode 3: Darina Pellowska, Leading localisation
Episode 4: Ed Schenkenberg, Leading better together
Episode 5: Gemma Davies & Mark Bowden, Leading for protection
Episode 6: Michael Koehler, Leading through systems
Related posts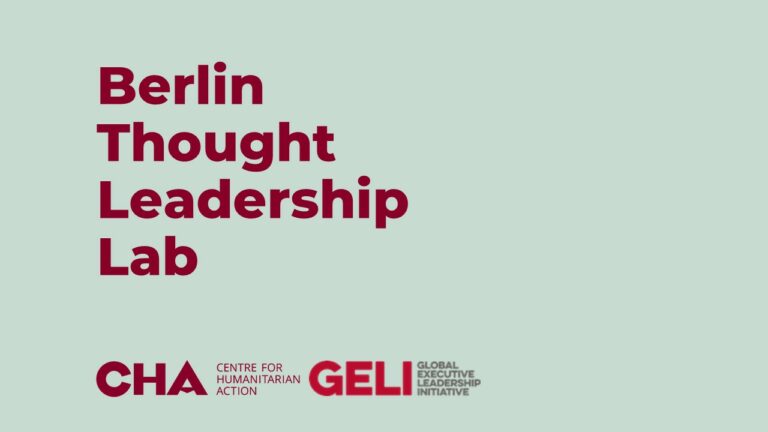 Berlin Thought Leadership Lab
10.11.2022 15:00 - 18:00