While academic research in the field or humanitarian action attempts to be more practice-oriented, humanitarian practitioners are encouraged to theorise their work, to improve it through monitoring, analysis, and learning, as well as to increase their effectiveness and accountability. However, the exchange between the two sides is lacking. To foster academic-practical collaboration, on February, 04 2020 the Centre for Humanitarian Action (CHA) invited academics and practitioners for a joint discussion.
The event drew upon a recent publication of the special issue Humanitarian Aid and Humanitarian Crises by the journal Friedens-Warte (in German). The event revolved around three key topics, namely localisation of humanitarian action, politicisation of relief aid, and peacebuilding. Each topic was discussed by two speakers – an academic and a practitioner.
Localisation
Lena Bledau, Officer Flood Relief Germany and Europe at Diakonie Katastrophenhilfe, and Ole Hengelbrock, Policy Advisor for Fundamental Questions at Caritas International, discussed the localisation idea, which has been debated since 2016. What does "local" actually mean? How can humanitarian action be more effective? Is "localisation" not just another term for risk transfer?
Politicisation
The discussion partners on the topic of politicisation were Robert Lindner, Policy Advisor for Humanitarian Aid at Oxfam Germany, and Charlotte Dany, Managing Director of Friedensakademie Rheinland-Pfalz. Mr Lindner and Dr Dany discussed the instrumentalisation of humanitarian assistance giving examples from their daily work. How political is humanitarian assistance? Is it always possible to uphold the humanitarian principles?
Peacebuilding
Fabian Böckler, Deputy Head of Department for International Cooperation at Plan International, and Kristina Roepstorff, research fellow at Otto-von-Guericke- Universität Magdeburg and CHA, discussed the connections between humanitarian assistance and peacebuilding. What does "peace" mean? How can/should humanitarian assistance strengthen peacebuilding at the local level?
DOWNLOAD full report of the event (in German)
---
One of the mandates of the Centre for Humanitarian Action (CHA) is to bridge the gap between research and practice. CHA perceives itself neither as a merely academic institution, nor as a representative of humanitarian organisations vis-à-vis the Federal Government. It seeks to connect the international discussion and the so far isolated German debate on humanitarian action.
Friedens-Warte is the oldest journal in the German-speaking countries for questions regarding peacebuilding/peacekeeping. Its goal is to foster exchange within and among peace-related disciplines as well as to transmit knowledge necessary to shape politics of peacebuilding.
Related posts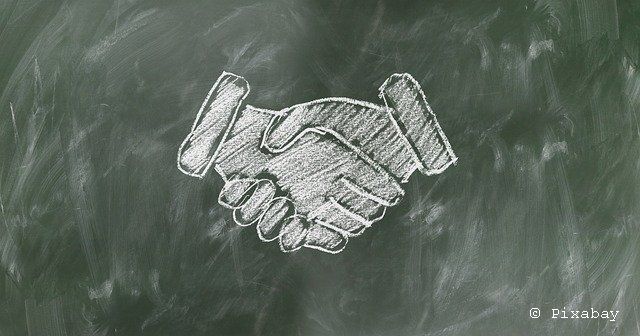 Humanitarian Reflections
04.02.2020 13:00 - 16:00