On October 16, the Centre for Humanitarian Action (CHA) hosted a webinar to discuss the current humanitarian situation in Syria and its consequences for the affected persons and humanitarian actors working in the region. The Regional Representative of the UN Office for the Coordination of Humanitarian Affairs (OCHA) in Syria, Panos Moumtzis, and high-ranking representatives of German and international aid organisations were invited. Due to the volatile situation in the region Mr Moumtzis had to cancel his planned trip to Germany at short notice. That's why the CHA organised the briefing as a webinar.
Mr Moumtzis described the humanitarian situation on the ground. In Syria, aid agencies are currently preparing to help up to 600,000 people in need. Humanitarian aid in the region is being severely hampered and the humanitarian principles of independent, impartial and neutral aid are being disregarded.
Mr Moumtzis emphasized the drastic effects that the new alliances in Syria, which were created in the course of the offensive, could have on the humanitarian action in the country. Among other things, it is questionable how long it will still be possible to use the particularly important aid corridor across the Turkish-Syrian border by so-called cross-border convoys. Especially since the relevant UN resolution expires at the end of the year.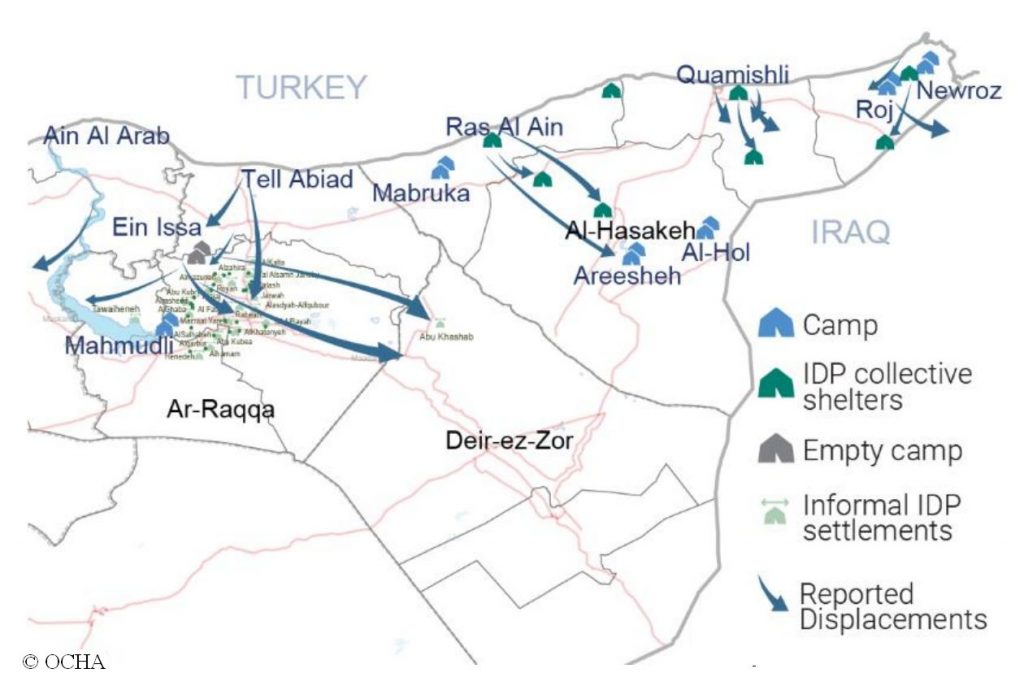 More up-to-date information on the humanitarian situation in Syria can be found on the website of ReliefWeb. The briefing was non-public.