On 21 January 2021, CHA founded an association CHA e.V. This means that on 1 July 2021, after the end of its start-up phase, CHA – founded in 2018 – is becoming an independent institution and a legal entity. The founding ceremony, which due to the Covid-19 pandemic had to take place online, was attended by the current institutional partners – Doctors Without Borders, Caritas International and Diakonie Katastrophenhilfe – as well as new endorsing partners. These include Oxfam Germany, Handicap International Germany and the International Rescue Committee Germany.
After the ceremonial act of founding CHA e.V., the election of the association's supervisory board took place. Lena Bledau (Diakonie Katastrophenhilfe), Philipp Frisch (Doctors without Borders) and Ole Hengelbrock (Caritas international) were elected. The supervisory board will soon appoint the executive board of CHA e.V..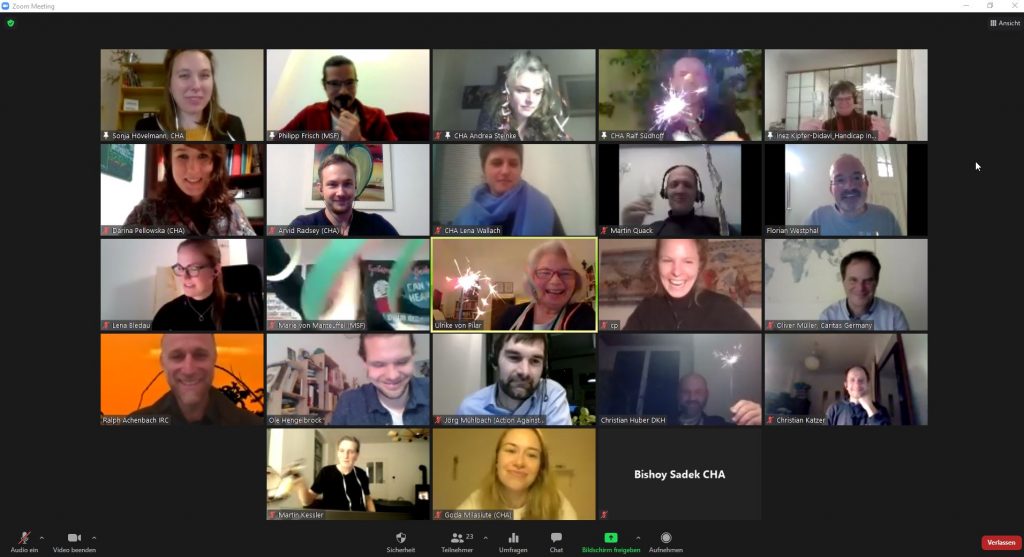 Up to and including June 2021, CHA is part of the Maecenata Foundation, which has also been CHA's legal entity. CHA e.V. will become fully operational starting July 2021.
We are looking forward to this exciting next step in the further development of the Germany's very first think tank dealing with humanitarian action.