Diese Veranstaltung hat bereits stattgefunden.
Im Rahmen der Global Dialogue Platform on Anticipatory Humanitarian Action, organisiert von der Internationalen Föderation der Rotkreuz- und Rothalbmond-Gesellschaften (IFRC), dem Deutschen Roten Kreuz (DRK) und dem Climate Centre, moderiert Ralf Südhoff ein Panel zum Thema:
Anticipatory Action in Situations of Conflict: Barriers and Breakthroughs
9. Dezember 2020, 11:10-12:00 Uhr
In den letzten Jahren sind die von Konflikten betroffenen Menschen unverhältnismäßig stark von klima- und wetterbedingten Ereignissen betroffen. Das zeigt der jüngste IFRC-Bericht "When rain turns to dust". Vorausschauende Hilfe – anticipatory action – steht daher bei einer Vielzahl von Partnerorganisationen ganz oben auf der Tagesordnung.
Das von CHA-Direktor Ralf Südhoff moderierte Panel baut auf dem Arbeitspapier "An Agenda for Expanding Forecast-Based Action to Situations of Conflict" (2020/ 09, GPPi, Wagner & Jaime) auf und diskutiert Hindernisse und Erfolge für vorausschauendes Handeln in Konfliktsituationen. Verschiedene Stimmen aus der Praxis, der Forschung und der politischen Ebene kommen zu Wort.
Die 8. Global Dialogue Platform on Anticipatory Humanitarian Action findet vom 8. bis zum 10. Dezember 2020 statt. Aufgrund der COVID-19-Pandemie findet die Veranstaltung digital statt. Weitere Details & Infos zur Anmeldung gibt es hier.
Relevante Beiträge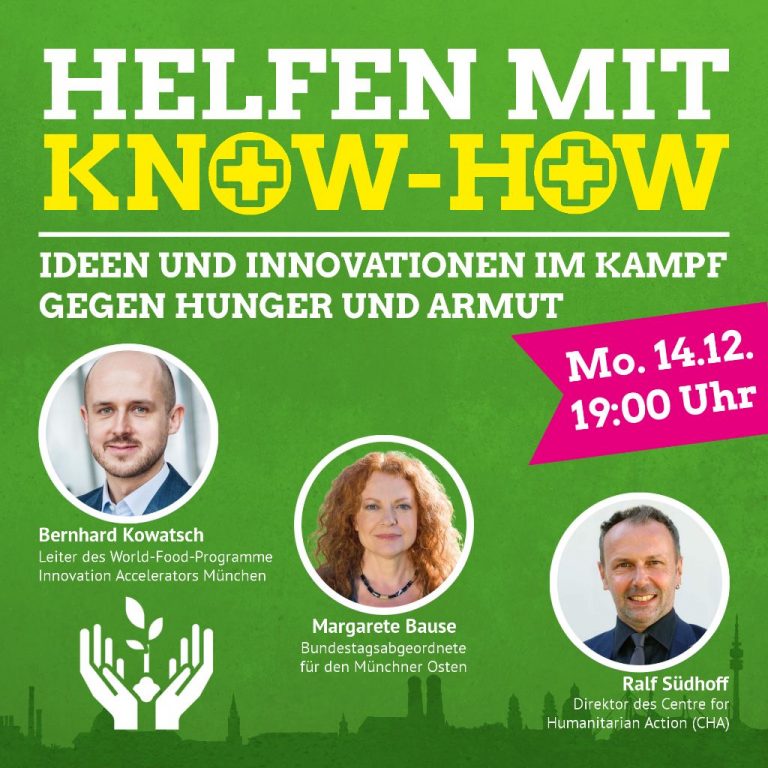 Helfen mit Know-how
14.12.2020 19:00 - 20:00