| | |
| --- | --- |
| Autor*in: | Darina Pellowska |
| Datum: | 28.02.2023 |
| Publikation: | Download (EN) |
Möglichkeiten für gleichberechtigte Partnerschaft im humanitären Projektmanagement
Humanitäre Maßnahmen sollen "so lokal wie möglich" durchgeführt werden. Dazu haben sich internationale Akteure der humanitären Hilfe zunehmend verpflichtet. Lokale Akteure kritisieren jedoch nach wie vor, dass diese so genannte "Lokalisierungsverpflichtung" zu langsam in die Praxis umgesetzt wird. Insbesondere im Bereich der gleichberechtigten Partnerschaft muss noch viel getan werden.
Auf der Grundlage von Literaturrecherchen und Konsultationen mit internationalen und lokalen Organisationen in Deutschland, Bangladesch und dem Südsudan befasst sich Darina Pellowska, wissenschaftliche Mitarbeiterin am CHA, in diesem Forschungspapier mit Project Cycle Management (PCM) als einem der strukturellen Hindernisse für die Verwirklichung einer gleichberechtigten Partnerschaft zwischen den verschiedenen humanitären Akteuren. Sie diskutiert agile Managementmodelle als geeignetere Managementstrukturen und gibt praktische Empfehlungen für die Implementierung von agilem Management und gerechten Partnerschaften in der internationalen humanitären Hilfe.
Executive Summaries: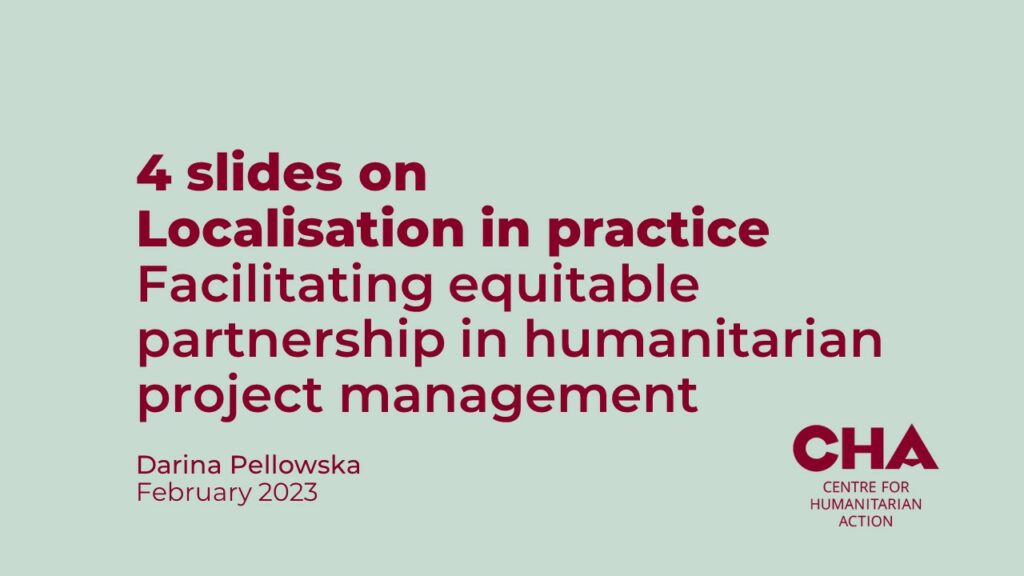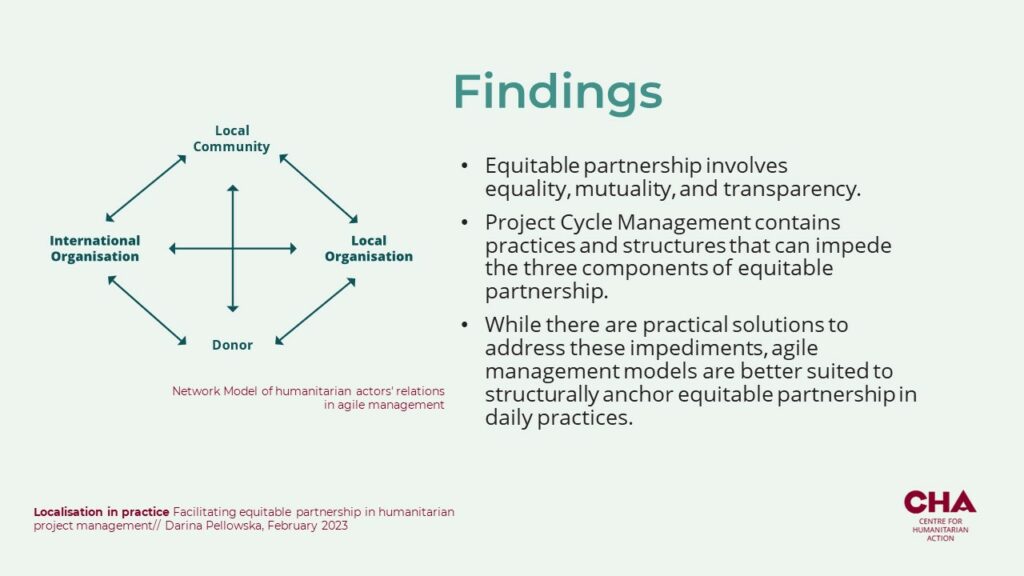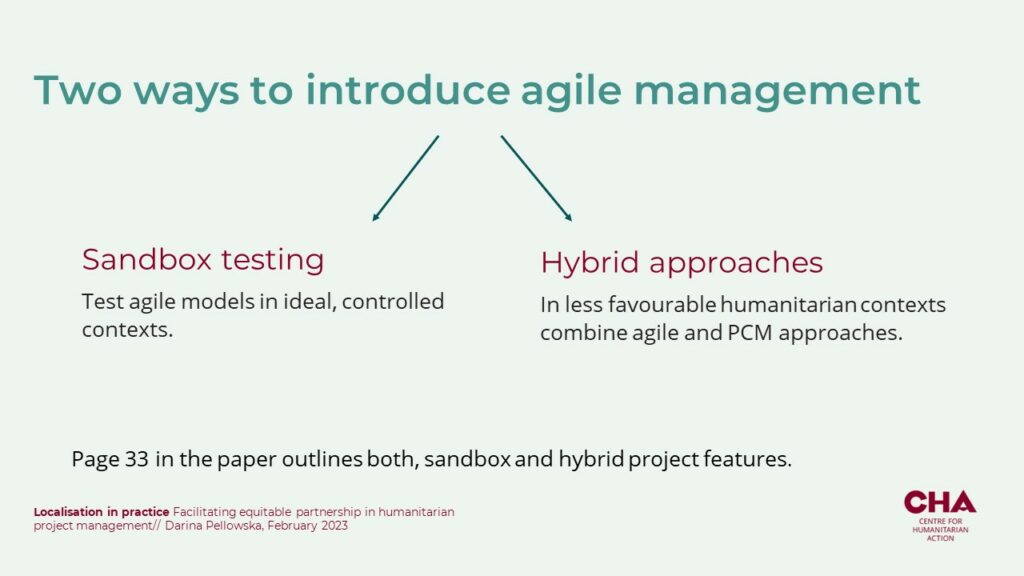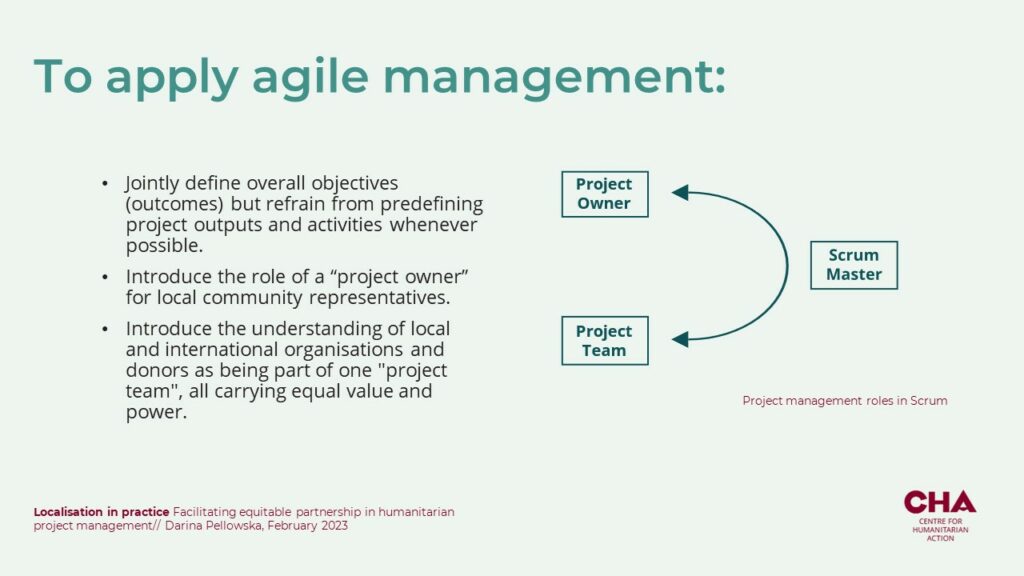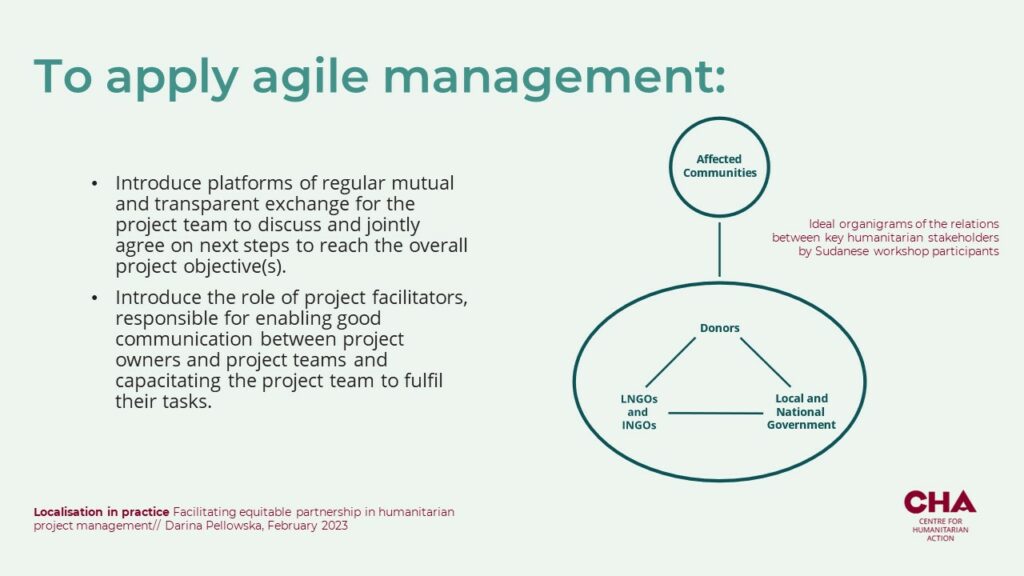 Dieses Forschungspapier ist ein Resultat der Projektkomponente Identifizierung und Überwindung von Lokalisierungsbarrieren im Bereich Projektmanagement und Risikotransfer des Projekts "Strengthening Programme and Policy Relevant Capacities of Humanitarian Actors in Germany" (SPreAD), gefördert durch das Auswärtige Amt.
Relevante Beiträge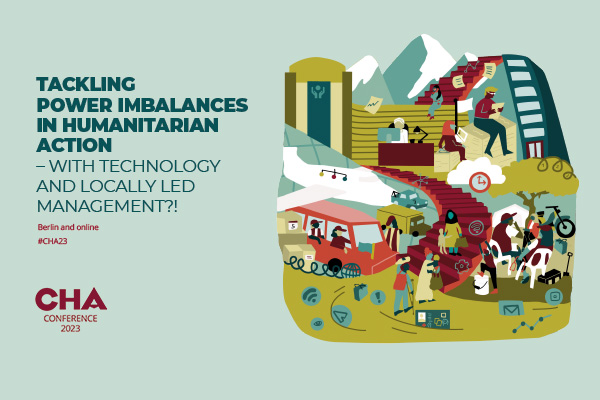 CHA Konferenz 2023: Tackling power imbalances in humanitarian action
23.05.2023 00:00 - 23:59