Am 15. und 16. Oktober 2019 fand die Jahreskonferenz des Active Learning Network for Accountability and Performance in Humanitarian Action (ALNAP) im Auswärtigen Amt statt. Unter dem Titel Relevant for whom? Responding to diverse perspectives and priorities in humanitarian action widmete sich die diesjährige Konferenz dem Thema der Relevanz humanitärer Hilfe. Denn nicht immer ist die Hilfe, die humanitäre Akteure am schnellsten leisten, die Hilfe, die Menschen in Krisengebieten am dringendsten benötigen.
CHA-Direktor Ralf Südhoff moderierte eine der Plenarsitzungen zu diesem Thema. Es ging um die Fragestellung, ob Bedürfnisse in humanitären Situationen von einem objektiven, universalen Standpunkt aus oder je nach Kontext neu bewertet werden müssen. Das Panel fand in einem Contest-Format mit zwei Befürworterinnen eines universalen Ansatzes (Sandrine Tiller von MSF & Elisabeth Vikman von REACH) und zwei Contra-Vertreter*innen (Helene Juillard von Key Aid & Diego Otegui von der University of Delaware) statt. Am Ende konnte das Publikum abstimmen – und entschied mit einer knappen Mehrheit von 57 Prozent zugunsten eines universalen Ansatzes:
Die gesamte Agenda der 32. ALNAP-Jahreskonferenz kann auf der Veranstaltungswebseite nachgelesen werden. Dort ist auch ein interessantes background paper zur diesjährigen Thematik veröffentlicht. Die Konferenz war nicht öffentlich.
Relevante Beiträge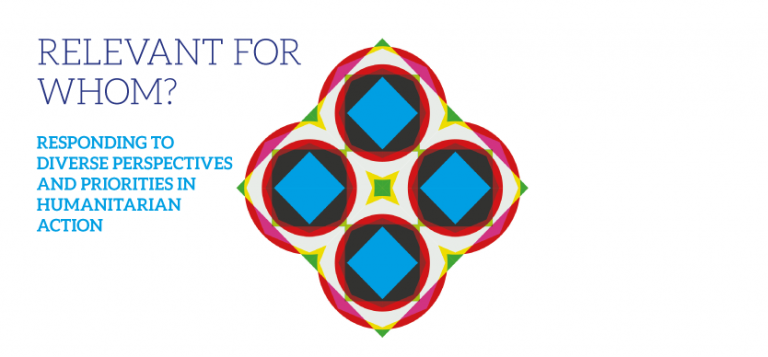 ALNAP 32. Jahrestagung
15.10.2019 08:00 - 17:30